Awards – The Talker from Minolta

Minolta was introducing a unique new design... a camera that talked... it verbally warned you when conditions would lead to a less than wonderful photo.
After looking at the desired results from the camera introduction: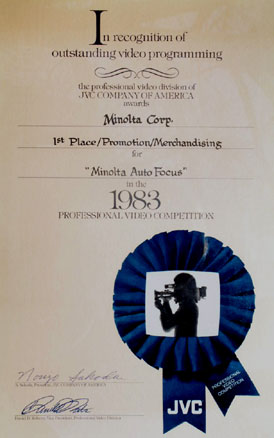 Increased Market Share

Increased Brand Recognition

Customers more consistently pleased with their photos
An exciting video would create the excitement that was needed, but it had to be as unique as the camera... for a talking camera, a pair of mimes would be perfect presenters.
The program was produced, and it earned First Place in the JVC Video Competition. More important, the camera jumped into the marketplace and achieved all of the goals set for the introduction -- Increased Market Share -- Increased Brand Awareness -- Happy Customers.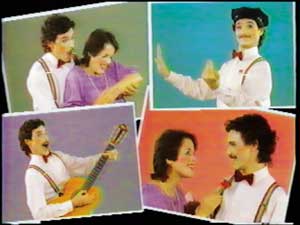 Let us put our experience to work for you. Together we'll achieve the results you want … and more.